New Farmcraft Boonah store opens
Posted on Friday 21st June 2019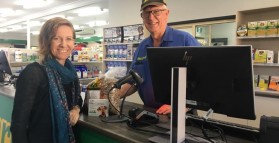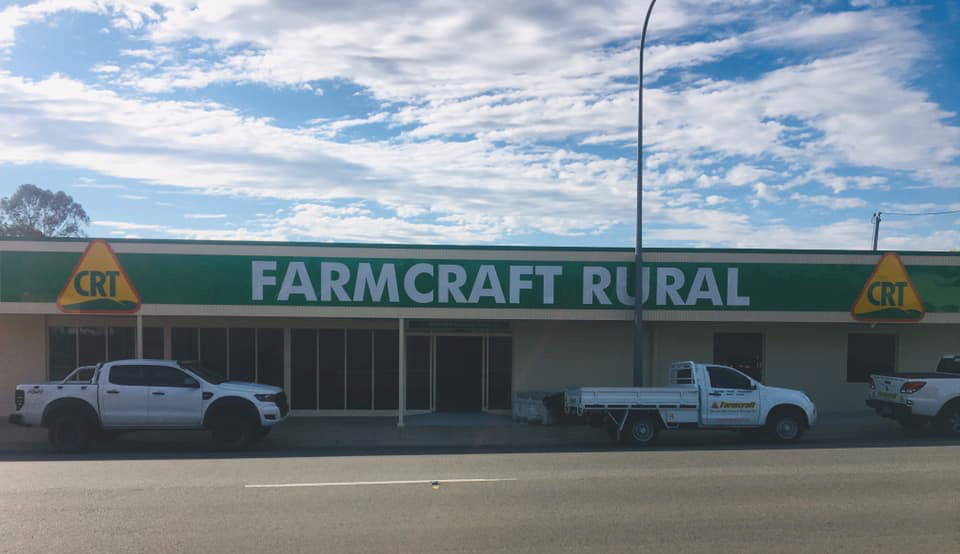 Hundreds of litres of paint, tonnes of concrete and countless screws have given the old David Evans building on Macquarie Street a new life after years of sitting idle.
The new Farmcraft Boonah store at 46 Macquarie Street was opened on June 17. Farmcraft had outgrown its building on Walter Street and is expanding into the site near the entry to Boonah.
With a showroom 4 times the size and storage to match, the new building will open new opportunities for Farmcraft to pursue.
Alistair Ross, owner of Farmcraft, said that after 15 years in the Walter Street building it was getting hard to meet employee and customer needs in such a small space.
"We've been lucky to service the Boonah store from Kalbar but it was getting to be a nightmare logistically and we can't merchandise, retail and put on show all our goods in the store," Alistair said.
"The key reason for the new store is that we're making this the main distribution warehousing for the Farmcraft business."
"The other sites can then focus more on business and sales instead of doing warehousing themselves, so it'll service our whole business a lot better."
A Local Community Effort
Alistair and his wife Joy have worked on the new site 7 days a week since September to get it ready for the public and they haven't been alone in getting the place up to standard.
"Cec Miles has been doing all the other major construction and we've been working alongside him fabricating everything on site."
"We've pretty well used all local businesses in doing this project. The money that this construction has generated for the town would be quite substantial."
"Bartholomew's, Raceview Sand and Gravel, De Main Electrical, Tony at Mitre 10, the takeaway stores and the pubs; we've shopped locally because we want people to shop locally."
He said he got quite a shock when he found out the old David Evans building was for sale.
"I gave Gordon Saunders a phone call at Barties and said I wanted to see if he could find me something. He got back to me and said 'I actually might have something for you'. And he brought us here."
"I knew David as a kid, coming into the store with Dad, many people made connections with him and his business, so it's great we can get the building up and running again."
Alistair said it took a bit to see the potential of the place as it looked a bit like a wrecking yard.
"It was pretty hard to envision at first because, as we all know, it was a bit of an eyesore for the town, overgrown and an absolute mess."
"But we got to work; all the plumbing, electrics, knocking out walls and replacing a lot of stuff, we've probably used about 300 litres of paint so far."
"I'd love to have all the stats on everything we've used, the amount of sheeting we've done, the amount of the screws and concrete."
"People say it's just such a pleasure driving into town now and tell us it's great the site is getting used. They've liked seeing the progress."
A bigger store as Boonah evolves
Boonah has seen quite a change over the past couple of decades and Farmcraft needed more room to cater for all the different people moving to the area.
"We're seeing more and more people moving here for lifestyle. We've seen the market change over the last 15 years and the equine market is certainly growing. Everyone has horses and this is a great area for horse spelling and training."
"This gives us the opportunity to look at new products to sell into the market, it'll make operations more efficient, help with buying power to be more competitive in the marketplace and we'll be able to bring more products to customers."