COVID-19 Update: Farmcraft will stay open for business
Posted on Friday 27th March 2020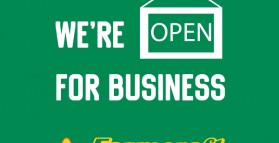 Agriculture Minister David Littleproud this week announced that Australia's food production and supply chain will not be affected by coronavirus shutdowns.
Farmcraft rural stores will remain open as an essential business in the agricultural supply chain. We will continue to service farmers in our region (unless otherwise instructed).
As of Friday 27 March Farmcraft will be closing our showrooms to the public and commence trading from our drive throughs and carparks.
Our Beenleigh & Boonah stores have drive through facilities.
Coopers Plains, Kalbar & Lowood stores now have drive-in & park facilities set up.
For anyone coming to the store, we ask that you please:
Remain in your cars – our staff will come to you & bring what you need to your vehicle/car boot
Pay with payWave wherever possible
Phone orders are also welcome.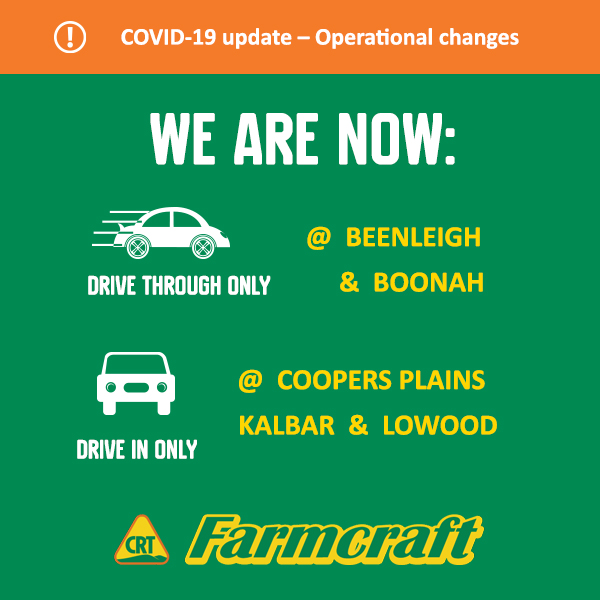 We will do our best to make this a smooth transition but understand that there may be some initial teething issues and ask that you bear with us! We've made this change to protect both our customers and staff (and community) from the risk of COVID-19 infection.
Now that we are officially classed as an essential business as part of the agricultural supply chain we wish to do our utmost to continue safely servicing customers for the long haul during this crisis. We will continue to monitor the situation and adapt operations as need requires so we can continue to service our customers.
Thank you for your support and understanding during this time.