Do you have pasture dieback?
Posted on Friday 8th October 2021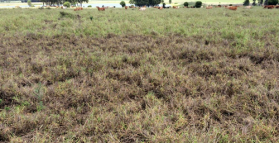 Pasture dieback is a condition that kills summer growing grasses – also known as C4, sub-tropical or tropical grasses. Pasture dieback begins in small patches which can grow to affect large areas, significantly reducing pasture productivity. Pasture dieback first emerged as an issue in buffel grass in Central Queensland during the 1990s. Since summer 2015, the condition has spread rapidly and now affects many sown and native summer grass species from Far North Queensland to the NSW North Coast.

Pasture dieback only affects grass species. To date only summer growing grass species, both sown and native, have been impacted. Some grasses are more susceptible than others.

At the time of publication, the cause of pasture dieback has not been confirmed. Pasture mealybug (Heliococcus summervillei) is a key insect under investigation. White ground pearl (Margarodes australis) is also being examined for its association with the condition.

Some of the symptoms and stages of pasture dieback are similar to other pasture disorders which can make diagnosis difficult and effective management problematic. When assessing a pasture for dieback it is important to consider the symptom progression and the situation in which it is occurring so that other causes can be eliminated.

The Pasture Dieback Identification guide – downloadable from the below link – also describes some common pasture disorders and diseases with symptoms similar to pasture dieback.

Pasture Dieback Identification Guide (nsw.gov.au)

[However, not all pasture disorders are discussed. Seek further independent advice from a local adviser before making management decisions based on the information in this guide.]
A management guide for producers and agronomists is available online on the Meat & Livestock Australia Pasture dieback hub.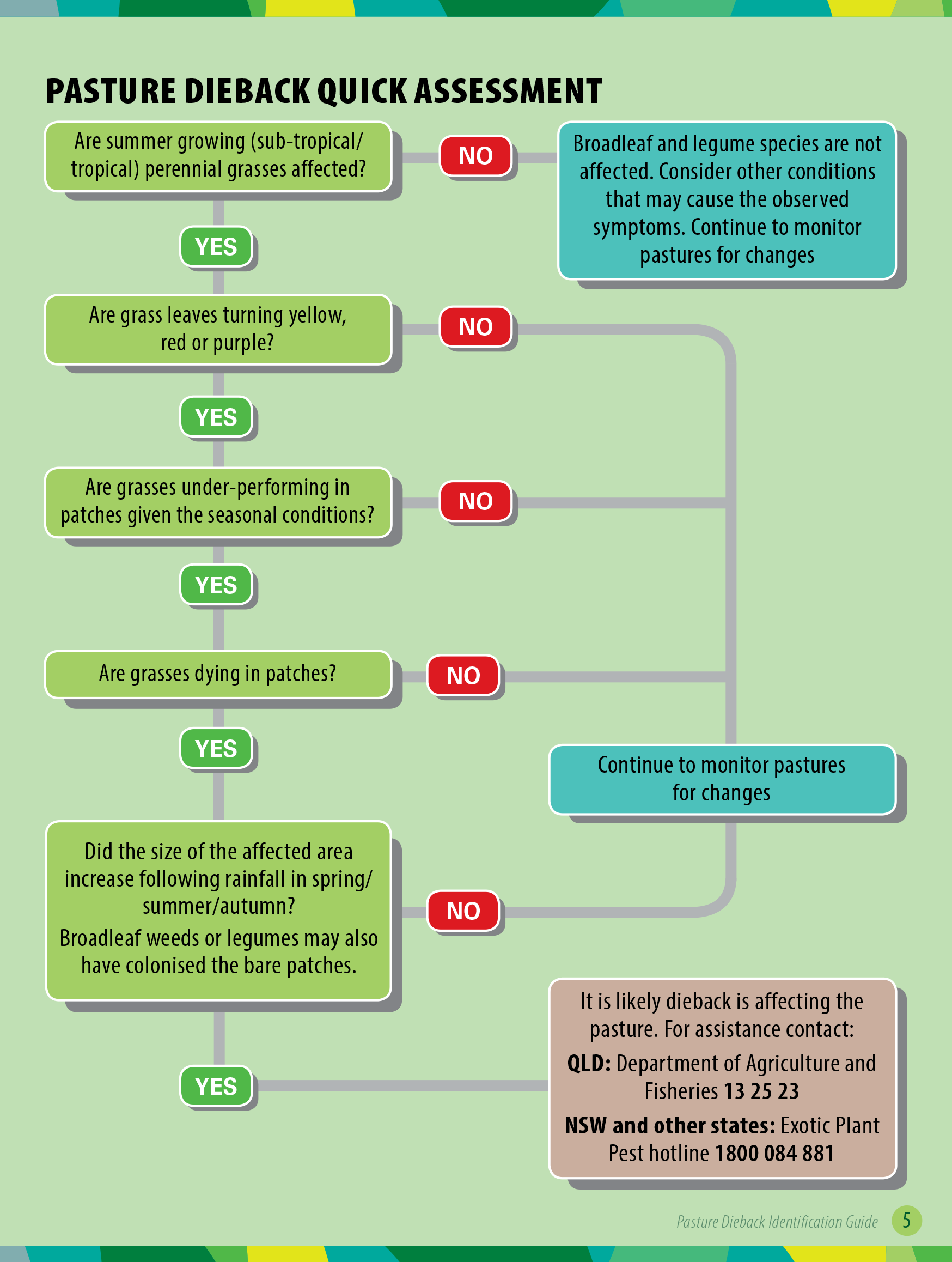 Source: The Pasture Dieback Identification guide, QLD Department of Agriculture and Fisheries (DAF) & NSW Department of Primary Industries.