Fertilised pasture holds back drought for local beef producer
Posted on Friday 30th August 2019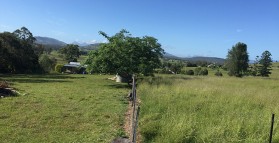 A spring fertiliser program has saved one farmer from destocking over summer and autumn while south east Queensland endures ongoing drought conditions.
John Carmichael runs beef cattle on his 600 acre property at Willowbank. On advice from his agronomist, John had soil tests taken on his paddocks a couple of years ago, with the results showing very low levels of soil nitrogen. That spring John applied 100kg/ha urea as an easy way to introduce nitrogen to the crop cycle for quick results. The pasture, predominantly Rhodes grass with a mix of native grasses, responded well.
"The results were very positive just from that one application," John said, "so I continued with a spring application of nitrogen the following year."
In the spring of 2018 the same paddocks were top-dressed with seconds of an ammonium sulphate fertiliser (20.5%N) as an economical source of nitrogen. Adding nitrogen to the soil helped establish pasture growth before the severe dry of summer hit.
John noticed improved pasture growth during the summer season despite the dry conditions and is happy with the results of his investment.
"Having that extra feed over summer means I haven't had to destock until mid-July," he said. "I've also noticed that after rain the areas I've fertilised on the farm recover much faster than other paddocks in our area."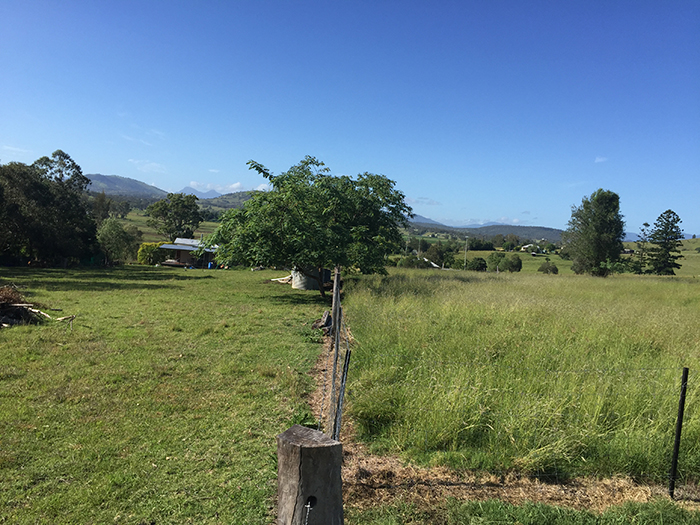 Image: Urea treated block on right hand side of fence after two years of fertiliser applications with a similar stocking rate to the left unfertilised side.
John's agronomist, Donald McMurrich from Farmcraft in Kalbar, believes that's a pretty good outcome.
"It's an incredible result considering most farms in the area began reducing livestock numbers months ago, with some now totally destocked," he said.
Donald added that he had conducted a large number of soil tests in the Boonah/Fassifern area over the past three years and the results have consistently shown a very low level of soil nitrogen.
Nitrogen fertiliser is a compound added to the soil to stimulate plant growth, stimulating chloroplasts which are responsible for the process of photosynthesis. Plants without sufficient nitrogen will turn yellow and then perish from lack of food.
Applying a nitrogen fertiliser such as urea before rainfall in spring can increase grass volume and grass seed production, as well as improving grass quality for cattle.
"As well as being beneficial to pasture, a spring application of nitrogen can also increase competition for weeds," said Donald, "especially fireweed, which doesn't compete well with an increased volume of desirable grass species."
If you think you might have a nutrition issue the best way to assess the problem is with soil testing.
"I did some soil analysis last year for a client and the results showed virtually no nitrogen in the soil," said Donald. "I recommended 100kg/ha of urea in spring to correct the deficiency on his pasture and the same after grazing of forage oats during winter."
His client, Brian Shields from Tarome, had suspected a lack of nutrition was an issue and was happy with the recommendation.
"I expected a response but was very impressed with what happened," he said. "The crop growth of oats in winter and pastures in the spring after application was exceptional."
If nitrogen application could benefit your pastures this spring, contact your local Farmcraft rural store and consider soil testing this season. For further information contact: Donald McMurrich, Farmcraft, 0448 029 023
Related Articles