Healthy Soils workshop for Fassifern Farmers - 24 Sept 2020
Posted on Thursday 10th September 2020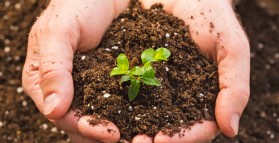 Managing local soil health issues for sustainable crop & pasture production
DATE: Thursday 24 September

TIME: 9am – 12pm

VENUE: Aratula Hotel-Motel, Cunningham H'Way, Aratula

COST: Free - morning tea & lunch provided

BOOKINGS REQUIRED: Please RSVP to Bruce Lord
0427 013 284 or bruce.l@hlw.org.au

COVID-19 plan & guidelines are in place for this event
About the workshop
The Healthy Soils workshop is an opportunity for local farmers to better understand key drivers of soil health, participate in soil sampling and interpretation of their own soil test results, and receive specialist advice to help them match nutrient inputs to crop and soil requirements.

Main presenter David Hall is an independent agricultural consultant with extensive experience in plant nutrition and soil fertility. David has worked with farmers across cropping, horticulture, fodder, and pasture production enterprises.
Local Farmcraft agronomist Donald McMurrick will also provide an overview of local soil heath issues and programs.

Topics will include:
– How to keep your soils productive
– Matching your inputs to crop needs
– Addressing local soil health issues

Who should attend?
Farmers who are interested in improving and maintaining soil health for sustainable and profitable crop production.
This workshop is supported by Healthy Land and Water through funding from the Australian Government's National Landcare Program.